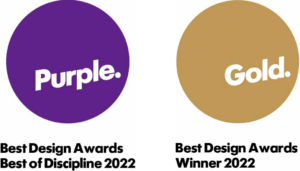 The opportunity
The Warehouse Group (TWG) is a New Zealand success story, having evolved from a single store to become the country's largest general merchandise retail group operating across market-leading retail brands including The Warehouse, Noel Leeming, Warehouse Stationery, Torpedo7, and TheMarket.com.


The Warehouse Group's vision is to build New Zealand's most sustainable, convenient and customer-first company, guided by their core mission, to help Kiwis live better every day. To deliver on this vision, The Warehouse Group is investing in Design Thinking as a core business capability to build a strong customer-focused mindset and deliver innovative experiences in an increasingly competitive retail environment.


We have an ambition for everyone to be a Design Thinker – we see it as a skill set. It's essentially about teaching everyone in the business about bringing the customer into their decision-making process."

Luke Pittar, Group Design Thinking Coach at The Warehouse Group
Successful customer-first transformation requires a shift in organisational behaviour by establishing business-wide foundational practices, processes and scalable ways of working. Although Design Thinking has been adopted by TWG, it wasn't democratised and in use across the organisation. Different techniques and methods used across the business to identify customer problems, prototype solutions and measure outcomes posed a challenge to scaling customer-first behaviours.


Together with senior leaders, The Warehouse Group's Design Thinking Coach, Luke Pittar, engaged ClearPoint to work in partnership to accelerate the creation of an organisation-wide Design Thinking framework and upskilling programme to build organisational confidence to solve the right customer problems.
The approach
Together with TWG's senior leaders, the team defined key initiative outcomes and desired behaviour changes. The key objectives were to see a measurable uplift in organisational capabilities within a 12-week timeframe and have a framework that was accessible to everyone in the business. Programme activities were carefully co-designed with TWG Tribe Leaders and Customer Experience Chapter Members to ensure that they embraced how they were working, and prioritised the key pain points they were experiencing.


The ClearPoint and TWG team audited existing strategic planning, design and delivery artefacts over a week – including customer journey maps, product backlogs, in-store prototypes and test plans – to build a shared view of how Design Thinking was showing up and being executed across The Warehouse Group. Through this process, we uncovered a key design requirement; the unified framework of Design Thinking tools and methods needed to scale from 3-4 person squads to big room planning sessions of over 30 people. To add complexity, these were often done in-person, remotely online, or in retail stores.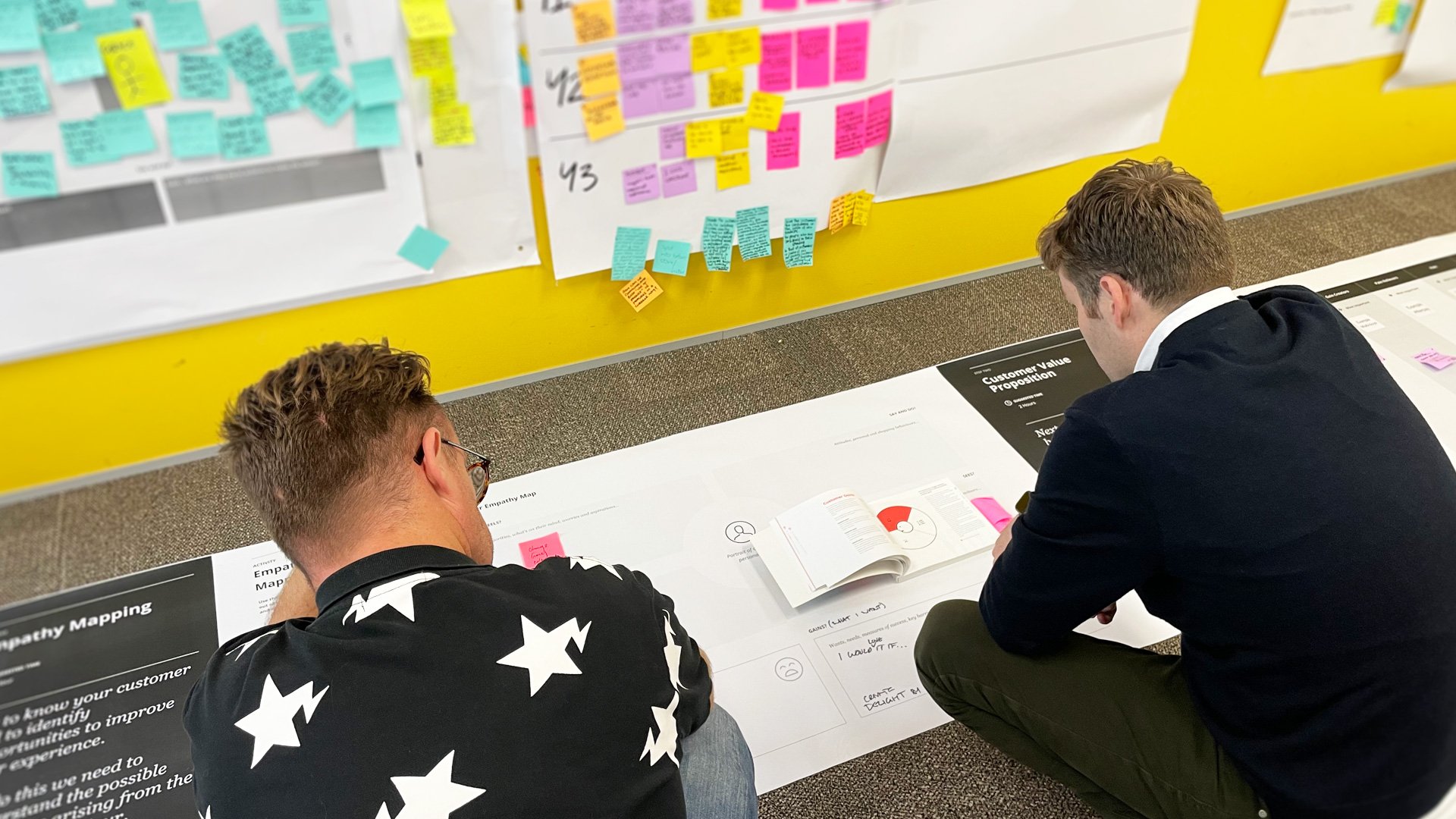 Through this process we developed new ways of thinking, looking at opportunities and how to verify solutions, confirmed assumptions and created a backlog of change that we then prioritised into smaller chunks to address each quarter."
Luke Pittar, Group Design Thinking Coach at The Warehouse Group



To best support how the business works and enable widespread adoption, the team created a consolidated 'beta' of Design Thinking toolkits, canvases and methods in Miro – the Group's cross-functional online collaboration tool. Tools and canvases were designed to adapt from 13-inch laptop screens to meters-long printouts in war rooms.


To scale organisational knowledge and Design Thinking practices, we ran immersive two-hour workshops each week to train team members on how to use the toolkits to solve business and customer problems.


Through a test-and-learn approach, we monitored and responded to business feedback on how the tools were performing on real-world business initiatives. Over the 12 weeks, the Design Thinking Framework and training programme was progressively iterated to closely reflect The Warehouse Group's business needs and the problems being solved in merchandising and designing in-store experiences.


ClearPoint was able to hit the ground running in close partnership and accelerate what has been a three-year journey so far to deliver tangible outcomes to how we apply Design Thinking in 3 months. The framework has completely transformed how Design Thinking is used within the organisation. It's accessible in ways that it never was before, and it's empowering the organisation to be more customer-centric."
Keryn McKenzie, Chapter Area Lead, Insights, Data Science and Services at The Warehouse Group



Through a close partnership and intensive collaboration with The Warehouse Group, the organisation-wide Design Thinking Framework has created a demonstrable shift in how the business is driving experimentation and innovation, and shifting behaviours to become more customer-first.



Tribes are actively using Design Thinking on everyday initiatives to align work to the right customer and business problems to solve, and reporting a marked uplift in velocity of customer initiatives and a stronger connection to TWG's mission.
Key results
Creation of a modular Design Thinking framework to identify and solve complex business and customer problems. The framework has been used by over 200 team members and all completely online during the August 2021 lockdown.
Consolidation of over 33 different internal approaches and tools into an organisation-wide Design Thinking Playbook.
Delivery of a Design Thinking capability uplift programme including four academy-based training modules that are being actively used to onboard and upskill the organisation.
Catalysing customer-first cultural transformation across TWG by empowering team members with an objective approach to problem definition and delivering solutions that meet real customer needs.
The Warehouse Group's Customer-first Transformation was awarded Purple and Gold Pins at the New Zealand Best Design Awards 2022.
ClearPoint designs experiences that transform businesses. Through building a deep understanding of your customer needs, we design and deliver experiences and products that people will love. We work collaboratively with your team to plan a project approach tailored to your time, budget and context. By following best practice human-centred design processes, we are able to rapidly produce actionable insights and designs for your business. Contact us to find out more.