With unprecedented growth and the company's expansion, Indevin was looking to redevelop its bespoke wine-making system. As a starting point, ClearPoint was enlisted to do a technological architecture review and design for the future technology landscape of Indevin.


A New Zealand success story from its origins, Indevin is committed to ensuring the long-term development of the New Zealand wine industry while keeping with its purpose, vision and mission to share the best of New Zealand with the world.


As New Zealand's largest producer of high-quality export wine, Indevin has pioneered innovative wine industry practices for years from wine growing, viticulture, partnerships, wine supply and labour supply.


In September 2021, Indevin acquired Villa Maria, which gave Indevin further access to some of the best NZ vineyards and the much-loved Villa Maria brand. Soon after, Indevin acquired majority shareholding in Thornhill Horticultural, an industry leader in sustainable and ethical labour supply for the horticulture and viticulture industry. The completion of these purchases forms a significant part of Indevin Group's strategic road map and long-term growth strategy to be one of the world's greatest wine companies.


Background


With Indevin going through a period of unprecedented growth, there was a need to ensure its technological landscape was moving into the future with them. When Indevin needed to undertake a technological architecture review, they knew there was a lot riding on getting this right.


The timing was not ideal: it was harvest time and the shadow of Covid-19 still loomed large, but the relationship with ClearPoint proved fruitful from the outset. General Manager of Technology at Indevin Group Peter Terpstra says that above all else, the company was looking for a pillar of focus and future direction to strive towards.


Founded in 2003, Indevin required a technology system that ultimately couldn't be serviced by any market provider. "An interesting story from a technology standpoint" emerges in a typical Kiwi way – someone who knew someone, who knew someone, who knew someone who could help.


That someone was Boz, an electrical engineer brought on to write a program to address writing down grape weights on pieces of paper. Boz would go on to create Indevin's bespoke world-class winemaking system, the likes of which Indevin has not been able to find anywhere in the succeeding years.


With unprecedented growth and the company's expansion, including the recent acquisition of Villa Maria, it was time to leverage technology to support growth. With five wineries under the Indevin Group umbrella, there was a growing need for integration and redevelopment of the system, in line with current and future business needs.

Indevin's cloud provider, Amazon Web Services, recommended Indevin engage with ClearPoint as a technology partner in approaching the redevelopment. Recognising the original system as world-class, the opportunity to redevelop it into a more modern framework would set Indevin up for continued growth and competitive advantage.

"We have not been able to find anything in the market with the same level of control. We concluded that our system is world-class so committed to redeveloping it in a more modern framework," says Peter.


As a starting point, the winemakers enlisted ClearPoint to do a technological architecture review and design for the future technology landscape of Indevin.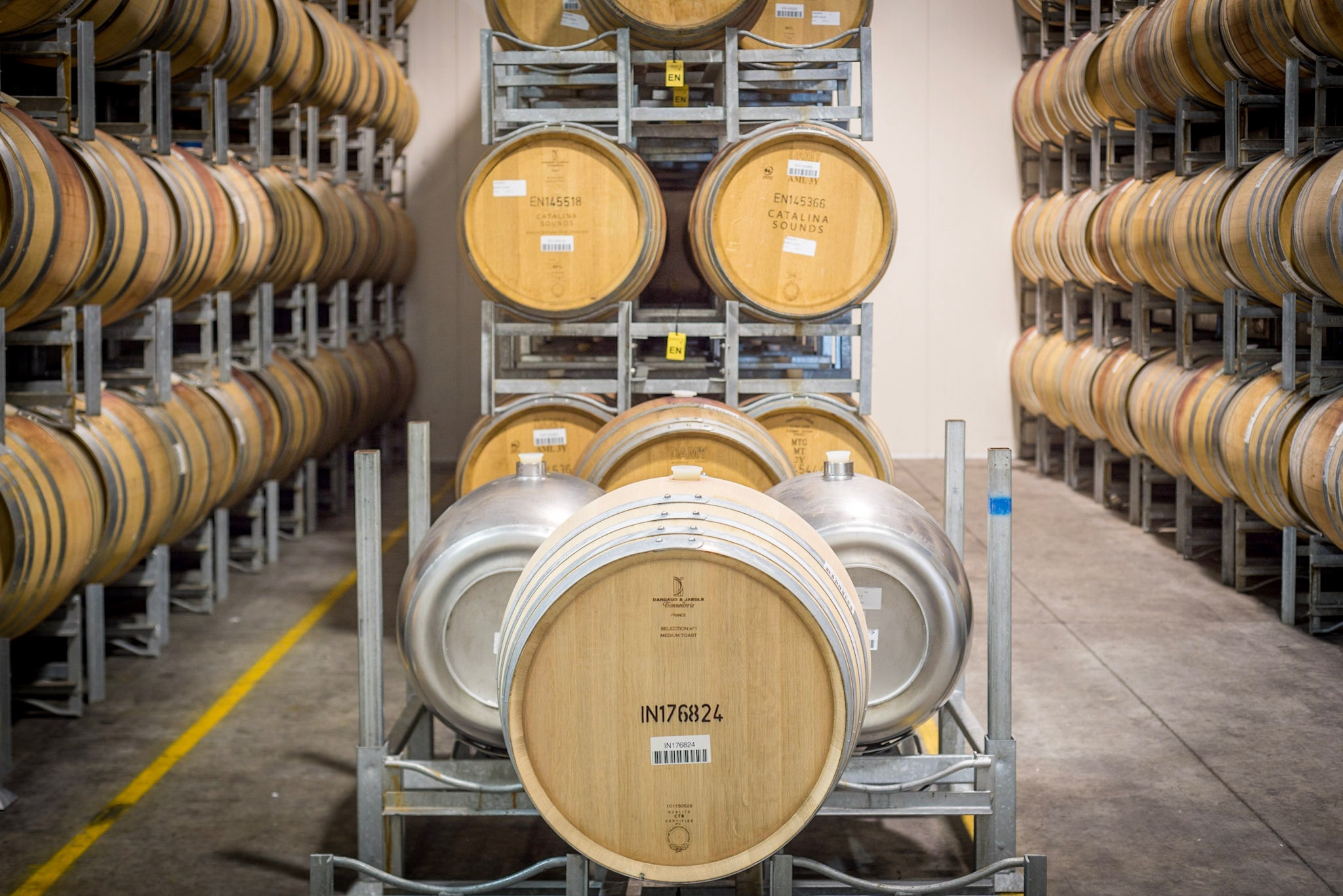 The approach


Peter and the wider team envisioned an overarching platform approach that could be used as the reference point when integrating and developing the multiple technology components needed to underpin Indevin's business, now and in the future.


Since there are no comprehensive off-the-shelf (OTS) solutions identified as being suitable for the business, Indevin was looking to create new custom software based on modern technology stacks to support their business needs.


ClearPoint supported Indevin to assess a future base architecture on which this new software could be built.
"We started to engage ClearPoint as an independent technology advisor to work out a future technology stack. There were lots of requirements around this including setting out to settle any internal noise, harvest the true functional requirements of what we wanted to achieve and setting out a strategy to future-proof the business," says Peter Terpstra, General Manager of Technology at Indevin Group.

ClearPoint came into the process during harvest time, the one time of the year when the winery is all hands to the pump, with a complete IT blackout and zero capacity to engage with external consultants. This allowed ClearPoint to see how the team would work in production and get a sense of on-the-job requirements.
The ClearPoint team needed to approach this differently, absorbing what information they could glean through a number of interviews and relevant documentation and synthesising it into a proposed framework. This would then need to be critiqued and sense checked in post-harvest workshops with Indevin.


Over a number of weeks, the ClearPoint team gathered requirements to understand Indevin's technology landscape and ultimately designed a draft platform solution that would be validated through a series of workshops with Indevin. The drafted design included the proposed type of technology components and fleshed-out strategic priorities.


What became really evident in post-harvest workshops is that 80% was right and we quickly moved into the 20% that needed to be figured out. In the past, there had been a lot of time wasted on that 80%. This ClearPoint approach was much more efficient, saving us a lot of time."
Peter Terpstra, General Manager of Technology, Indevin Group.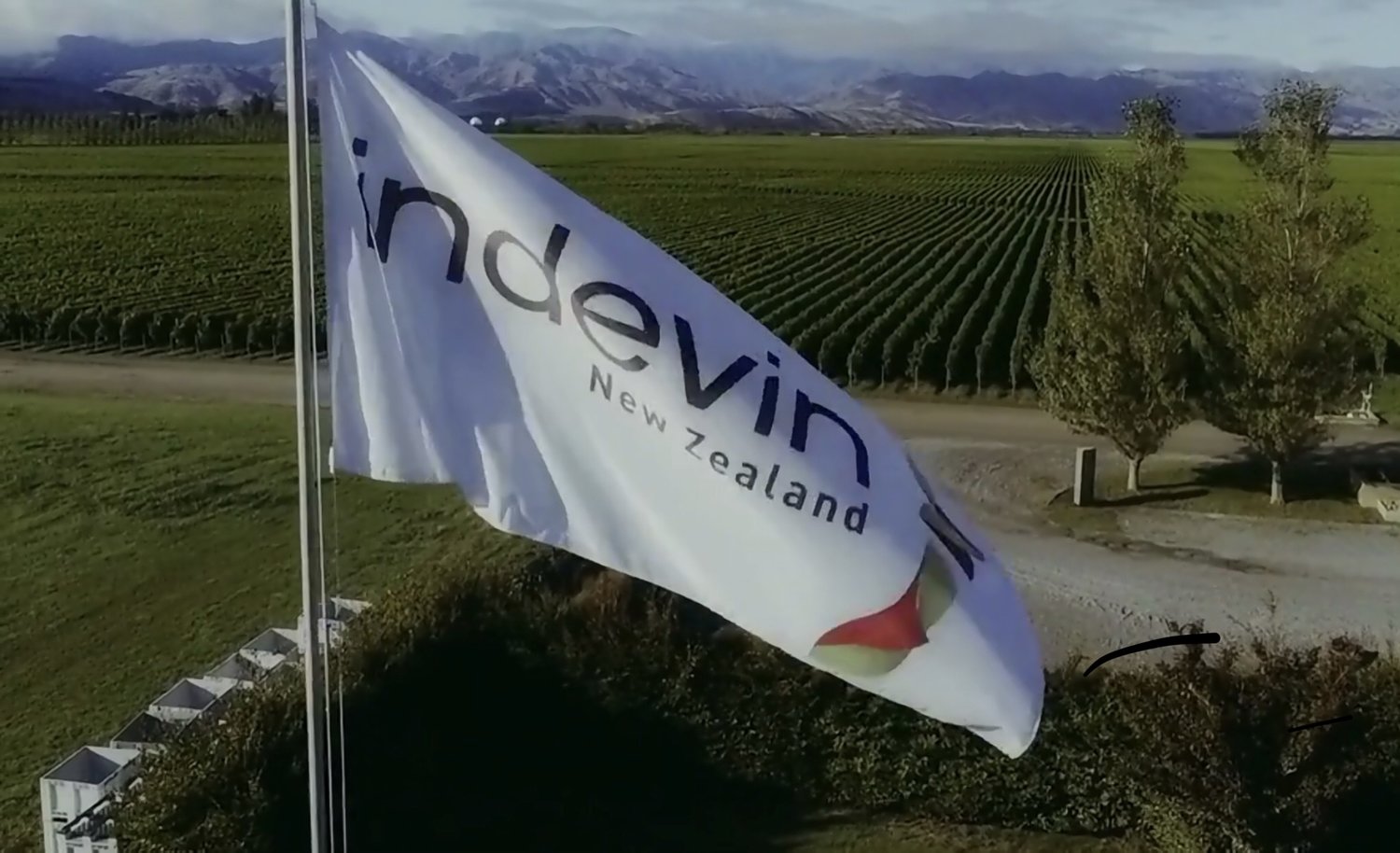 Based on in-depth expertise, ClearPoint was able to quickly identify the 20% to focus on. Rather than go through each piece of technology, ClearPoint and Indevin were able to focus on what needed changing and look at the bespoke use case.

With significant experience in this area, ClearPoint was able to quickly recommend what would be a good starting point, in regard to the various technology options. This was then refined by in-person workshops post-harvest with the Indevin team. ClearPoint looked to identify what was working rather than try to change everything.


"This was really interesting and an approach we will consider using in future. It was an awesome process with really good outcomes," says Peter.
"Being able to leverage ClearPoint's internal subject matter experts across a wide range of areas proved highly valuable through the engagement; both in the design phase as well as during the workshops," says Andrew Lindesay, Principal Engineer at ClearPoint.
Following the workshops and a number of feedback loops, the team refined and updated the design to deliver a final assessment report. This report defined the future state architectural design, outlined conceptual guidance of DevOps practices and listed the required team capabilities to support Indevin's future technology platform.

Why ClearPoint?


For Peter, the reasoning to get ClearPoint on board was straightforward: "You don't know what you don't know".


There was a drive to avoid insular decision-making and manage the risk of keeping it all within the company by enlisting the help of an external, trusted partner. ClearPoint's knowledge of DevOps practices, cloud services and typical battle-tested patterns, gave Indevin an insight into what might work for their projects. It became clear to Indevin that ClearPoint was giving objective advice, rather than sales support.

It was also important to go with a New Zealand-based company for the review, especially as Covid-19 continues to leave its imprint.

"Letting ClearPoint get on with it, we didn't need to have endless online meetings. This was great during harvest time and we had constructive conversations in post-harvest workshops," says Peter. The final report and information positioned Indevin well to move into the next phase of this development.
We clearly didn't have an articulated strategy around these things and ClearPoint was able to provide us a totem pole of focus so that investments made were being considered and stress tested by experts outside the company."
Peter Terpstra, General Manager of Technology, Indevin Group
What's next


The focus has shifted to what can be done in-house and what Indevin will choose to outsource. Following the acquisition of Villa Maria, Indevin is working through a large-scale integration followed by stress testing. As they move through core integration and handover with Villa Maria, there is a focus on the IT foundation layer. Integrating frameworks with Villa Maria and rolling out the Indevin winery system across the new winery network is a priority.


There will then be a need to review the implementation strategy and plan to rebuild the winery system and align key players, with ClearPoint being considered for the next stage of engagement.


Overall, it was a match made in New Zealand winemaking heaven.
I wanted someone independent so that there were no competing interests around a certain product. It's the objectivity of the work. At the very onset of the project, that was the most important thing. The advice we were getting from ClearPoint was not sales support. We wanted that objectivity, and we very much got that with the delivery of the project."

Peter Terpstra, General Manager of Technology – Indevin Group


With global distribution and partnerships in the largest markets, Indevin is consistently adding value for the future of the New Zealand wine industry. Supporting this, Indevin now has a roadmap that clearly outlines recommended technologies and a framework for the future redevelopment of the winery system that will ensure Indevin stays competitive and has the ability to continue to scale and add value. ClearPoint has ensured Indevin will continue to stay on top of its technology game.