Waka Kotahi NZ Transport Agency (Waka Kotahi) is focused on providing one integrated land transport system that helps people get the most out of life and supports business. They must continue to innovate to ensure a system that is efficient and sustainable, unlocking opportunity and keeping New Zealand moving.


In its pursuit of innovation that improves the lives of everyone, Waka Kotahi is on the road to Accelerating Digital over the next five years. An integral part of that roadmap includes the adoption of groundbreaking emerging technologies and concepts such as "Digital Twins".


Adopting an emerging technology concept like Digital Twin presents a significant opportunity to unlock its full potential by ensuring that people utilise it to the fullest extent possible. With that in mind, Waka Kotahi enlisted the expertise of ClearPoint to conduct discovery and research interviews with partners and stakeholders, to figure out their data needs and expectations, and how "Digital Twin" technology could help them achieve those.


What is a Digital Twin?


Digital Twins are an emerging digital concept and technology that involves the use of detailed data about planned or existing real-world physical products, buildings or environments. This enables the ability to create accurate virtual representations of the real world for planning and modelling future decisions.


With Waka Kotahi being responsible for thousands of kilometres of roads across Aotearoa, having a virtual representation of the state highway networks could be hugely helpful in a myriad of ways.
As a landowner, we are responsible for maintaining thousands of kilometres of land transport system, which includes infrastructure above and below ground. Creating a virtual representation of this extensive infrastructure, consolidated with all relevant data in one area, is the core concept of Digital Twins, which offers an interactive experience."

Shelley Minnell, Waka Kotahi's Product Manager, Enterprise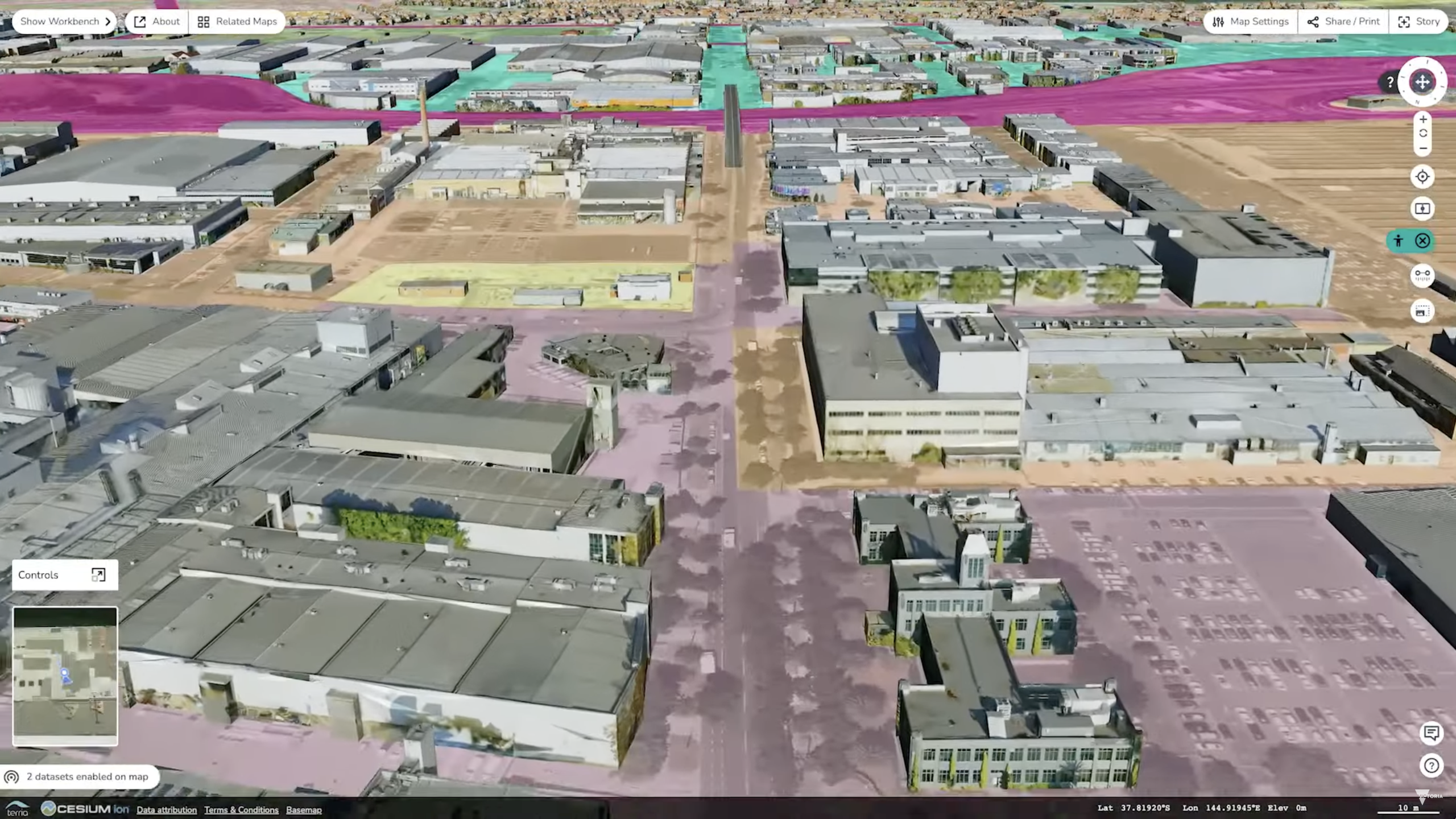 Image Source: (c) Digital Twin Victoria


Adopting Digital Twin technology is a crucial part of Waka Kotahi's strategy to enhance its efficiency while leveraging data to drive value for the organisation, partners and stakeholders.


The technology enables accurate scenario planning and 3D modelling with detailed inventories of assets, including their materials, geolocation, build plan, maintenance history, and interactions with the real world.


"This helps with decision-making regarding infrastructure development, such as identifying opportunities for collaborating with partners like telecommunications and drainage services," says Minnell.

In addition, Digital Twins can provide valuable insights into disaster-prone roads, guiding Waka Kotahi's decisions to either rebuild or relocate. With the ability to plot routes for emergency vehicles, the role of data in Digital Twins is paramount, as it enables informed and strategic planning that positively impacts both the organisation and the wider community.


For an organisation as large as Waka Kotahi, it can be challenging to implement big pieces of transformation, particularly when it comes to digital adoption, as different partners are on different levels of the scale when it comes to their digital needs.


To inform and create an actionable strategy for the Digital Twins transformation, Waka Kotahi worked with ClearPoint as a design and strategy partner, to gain a clear understanding of how that technology can support the wider goals of the organisation and its many partners across the different phases of the transport project delivery lifecycle.
We wanted to interact more widely with stakeholders and customers to understand the value of what we were trying to put together," says Sara Rosson, Head of Digital Product and Design at Waka Kotahi.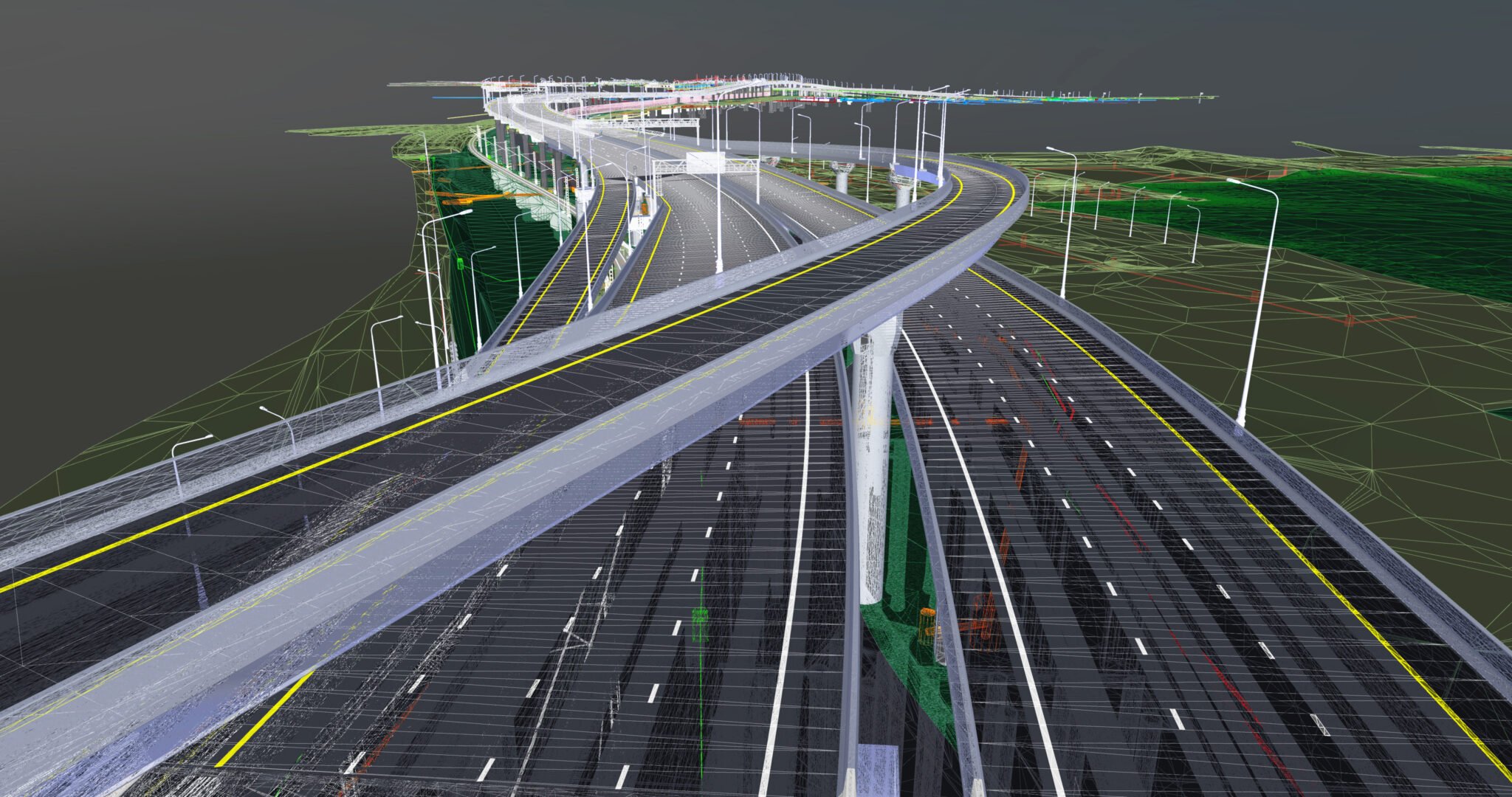 Image Source: (c) Waka Kotahi NZ Transport Agency

How ClearPoint helped


ClearPoint's research was instrumental in helping Waka Kotahi develop a clear and practical strategy for adopting Digital Twins.


This involved identifying the unique requirements of partners and stakeholders, along with creating a comprehensive vision of how Digital Twins could address those needs and drive value.


ClearPoint GM Design and Project Lead Dan Cornwall described the team's role as helping provide human-centred insights around the opportunities Digital Twin technology can offer people now and in the future.
The key thing that we took from needing to step in was that Waka Kotahi is a really large organisation with a lot of sensitive relationships at all different levels of the delivery ecosystem. We hoped to be able to offer an independent perspective and ability to listen to all those different partners. We played that in-between trusted research partner."
Dan Cornwall, GM Design, ClearPoint
For Sara Rosson, ClearPoint played a central part in not only helping the future implementation of Digital Twins but also other Digital developments.


"ClearPoint helped us show the benefits of a human-centred design approach," says Rosson.


As Dan Cornwall describes it, like any new technology, Digital Twins can be very exciting but, when not implemented properly, those new technologies can be "a solution looking for a problem".
Taking a human-centric approach meant that when I talked to people about what gaps the tech needed to fill, it helped us change from 'this is very exciting, lets spend money on it', but it can't exist unless it's in a fertile ecosystem – and that's about educating humans to use the technology," says Cornwall.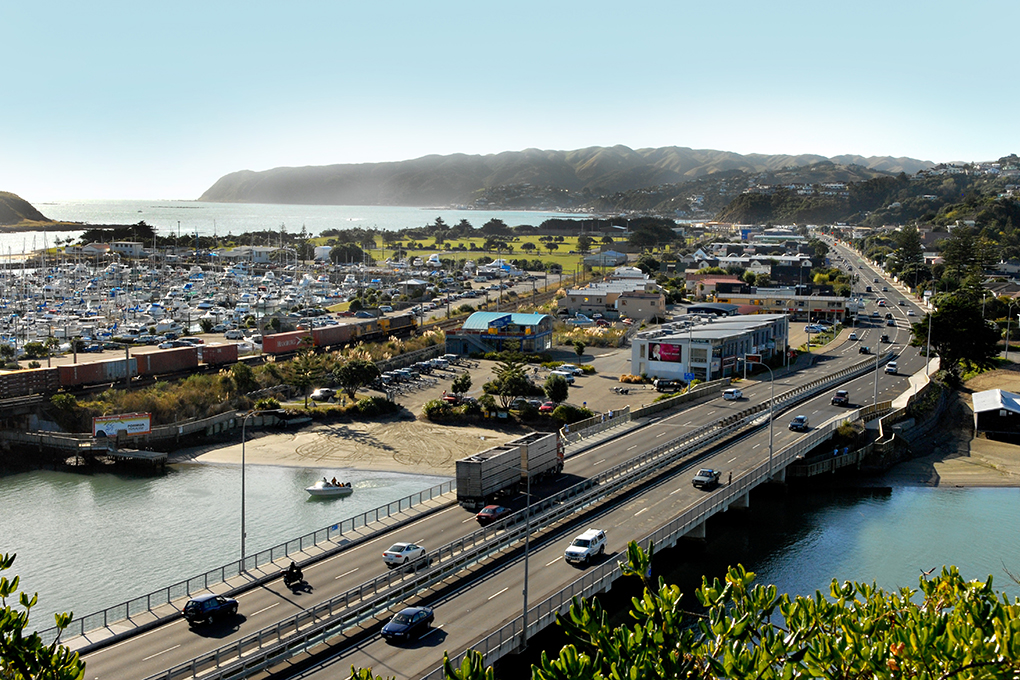 Image Source: (c) Waka Kotahi NZ Transport Agency


ClearPoint engaged with many different research interviews of Waka Kotahi partners, across multiple research sprints, to figure out their needs and how Digital Twins could help.


"If we stay true to the human-centred design process, we will easily find what problems people have and find the pathway to solving them," says Cornwall.


This research helped us understand what the sector feels and needs. ClearPoint unearthed some of the foundational work such as the need for a vision that is shared with the sector. There was so much that ClearPoint unearthed, it was a little overwhelming to start with. Even the recommendations around our data environments and how we can work more efficiently across the sector."
Shelley Minnell, Product Manager - Waka Kotahi

In the case of an organisation such as this one, working with a broad variety of partners across different industries, conversations can happen independently and it is hard to break those to have the level of collaboration necessary to Accelerate Digital.


Different stakeholders may have different needs and objectives, however, the key is to make sure they all align. Engaging ClearPoint as that "bridge" across all partners allowed Waka Kotahi to unearth the different challenges, pain points and priorities for each of them, to figure out how this technology can help different partners across the different projects in the organisation.


Conversations have matured a Digital Twin concept. ClearPoint has helped us understand what Waka Kotahi's role could be within the sector and provided clarity toward use cases. Assumptions have been removed,"

Sara Rosson, Head of Digital Product and Design at Waka Kotahi.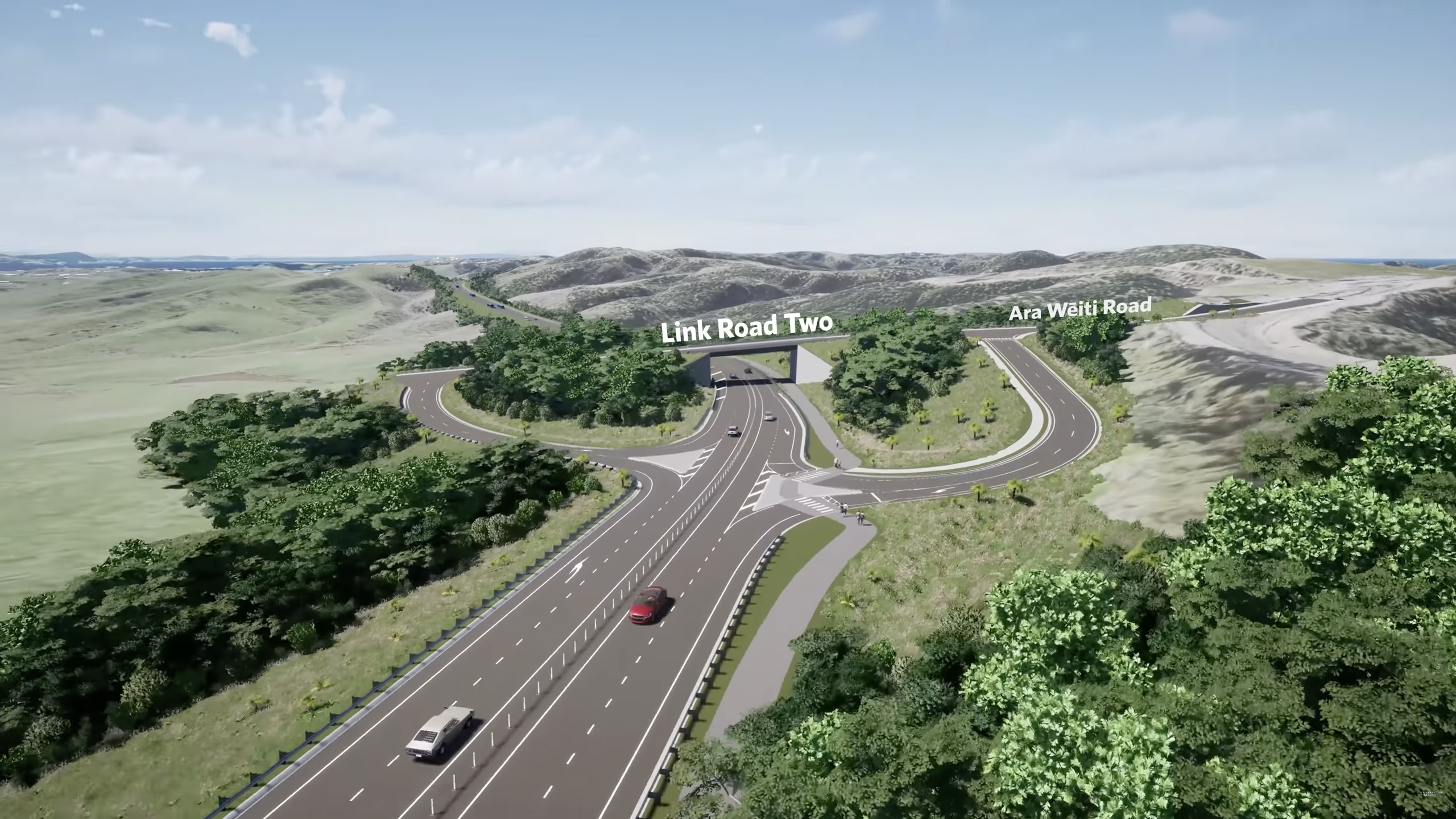 Image Source: (c) Waka Kotahi NZ Transport Agency – Penlink flythrough
Looking ahead
Through ClearPoint's research, Waka Kotahi has been able to use a human-centric design approach to plan for Digital adoption to ensure it can be used in the "real world", at a large scale, over a long timescale, and across many separate partners and projects.


Waka Kotahi has a clear strategy for the implementation of Digital Twins and how they can help drive efficiency in planning and decision-making for future changes to the state highway network.


The partnership with ClearPoint has supported Waka Kotahi's goal of moving toward Digital Twins in a way that ensures it maximises the value and usefulness of digital investment for all partners, and users. This will enable the creation of digital assets with a lifespan comparable to the 30-50 year life of roading and transport assets.


ClearPoint supports clients to build a deep understanding of the opportunity, define the vision for your digital touchpoints, and confidently invest in projects with well-qualified benefits. Find out more about how our Design Studio can help.